Previous Post:
Why Column Designs, From Marvelous Marble Design Inc. Have Become a Preference For Many Homeowners
&nbsp Next Post:
Custom Marble Columns
Everyone wants to live in a classy and luxurious house. However, what they do not know is that you do not have to  buy dig  deep into the pockets  to buy an  expensive  mansion in order to live  in a centre of attraction  house since it is possible  to  make your  humble house  get that classy as well as elegant look that you  have wanted. Wondering if that is possible? Well, the answer is a big 'yes'. So what is the secret of giving your house that elegant look? Very simple, only one word can define what a home needs, and that 'column'. Yes, column designs are becoming very popular among many homes in the United States of America. This is because most home builders are going for different column designs for homes to bring out art work in homes. And believe it or not, this idea is working like a charm.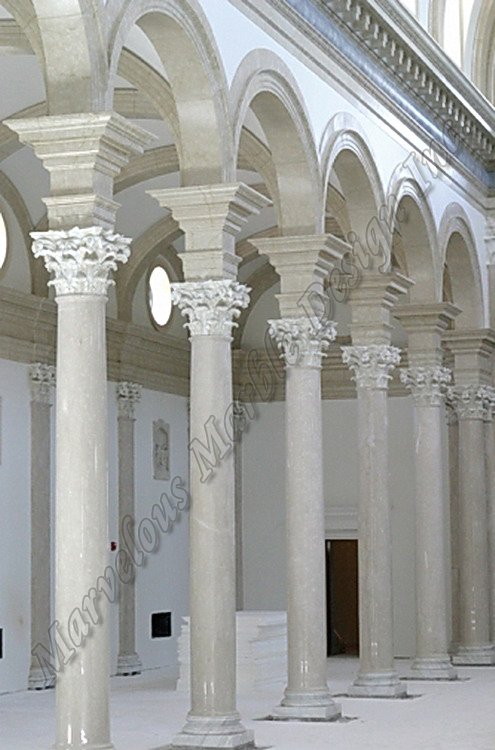 There are numerous column designs sold in  Florida, Texas, Toronto and Los Angeles.the columna  pieces  are made up of various material .Some of the materials used are Wood , marble product, fiberglass-reinforced polymer  and even  plaster.yuo can  find  limestone,marble, as well as Stone columns.most people go for marble columns  and who can blame them?  Marble columns  give a home that peaceful and calm feeling. Most of the times you will find the marble columns at the enterance of a home. You are probably wondering how  columns are designed; well, there are a number of designs of columns for you to choose from. Some designs are rounded, triangular, rectangular and so on. It is important to know which  column shape is suitable for your home i.e. get to know whether you would want a very detailed ornate column, a sleek or a plain one? most individuals opt for  sleek  column, normally the pillars, come in  only  four shapes which include square, round  and tapered round and square. Apart from that, they also come in plain and decorative finishes, that is, fluted, carved or embossed.