Previous Post:
Custom Stone Columns in Luxury Homes
&nbsp Next Post:
Square Stone Columns
Having marble structures in your house requires proper care and cleaning. It is known to every homeowner that authentic marble is expensive, which is why there is a need to properly take care of it, in order to preserve its beauty.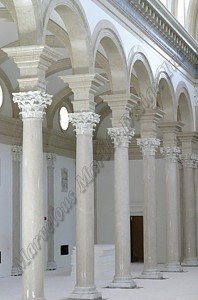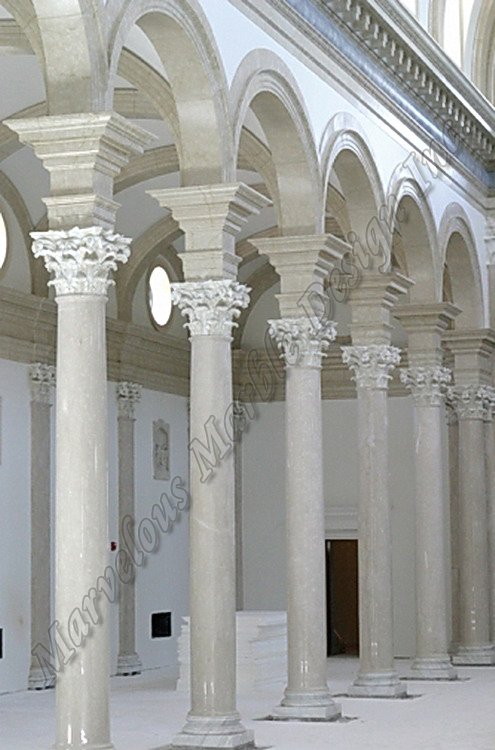 Solid shaft columns can be hard to clean, but slabs in your kitchen, fireplace, and any part of the house are fairly easy to take care of. You can clean small pieces by yourself and let the professionals take care of the rest which are huge and quite hard to reach.
If you Calcutta marble columns in your house, it is best to call a professional in order to restore its natural beauty and maintain its longevity. One company you can call in Houston is Marvelous Marble Design Inc. makes incredible marble structures and designs which will fit the architectural design of your home or establishment. They can be reached through 1-888-272-0630.
Cleaning Tools
     Automotive paste wax
     Household ammonia
     Household bleach
     Mild soap
     Soft cleaning brush
     Sponge
What to do
     If your marble columns are situated in an area where standing water is prone to happen, make sure to regularly get rid of it. If soap scum is present, clean it with a mixture of ¼ cup ammonia and a gallon of water. Scrub it well to remove stubborn scum.
     Bleach can be used to remove algae and soil in outdoor marbles. Scrub the surface with a gallon of water and ½ cup of bleach.
     Use automotive paste wax to polish the surface and retain the marble's natural glossy look. Avoid using buffer, as this may destroy the marble.
     Avoid strong cleaners, especially those which are mixed with acid, vinegar and lemon oil. This can permanently make marks on the marble or incur scratches.