Previous Post:
Interior Luxury Stone Pilasters and Limestone Marble Columns
&nbsp Next Post:
Limestone Columns Design- Why They Are Great For Your Home
There are many ways of enhancing beauty and elegance in a home including the use of columns designs. They are increasingly popular in the market today and are an excellent of creating a whole new look in your home. This is based on the fact that columns designs are inspired by great architects. They come in a wide range of beautiful styles and designs. Depending on the size and existing décor in your home, you can always choose a design completes the look. The columns are designed in a way that offers an excellent artistic touch both on the interior and exterior of your property. This means you can always enhance that luxurious home in Florida and Texas by choosing the best and matching columns. You can build a luxurius archway with white or pink columns among others.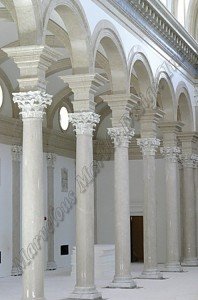 The columns are natural and feature creative art pieces. Different home owners would prefer different designs and styles to complete the look in their homes. Whether you are interested in amazing styles from Italy or Spain, you can rest assured to find the best in the market to add an artistic touch to your home in  Toronto and Los Angeles. The pieces are natural, creatively decorated and come in a wide range of sizes. This is custom made to enhance beauty and elegance in your home while creating a whole fresh and new environment that you have always dreamt of. There are better and elegant columns that feature floral and spiral arts. They add an artistic touch and offer a fancy look in your home. You can also settle for columns that feature a carved corinthian top on each corner of the slab to create a focal point in your home. More importantly, ensure to define your needs and get the best columns that will create a decorative look in your house and add an instant value.